5 Travel Hacks That Will Save You Money
By Alice Chong
0 comments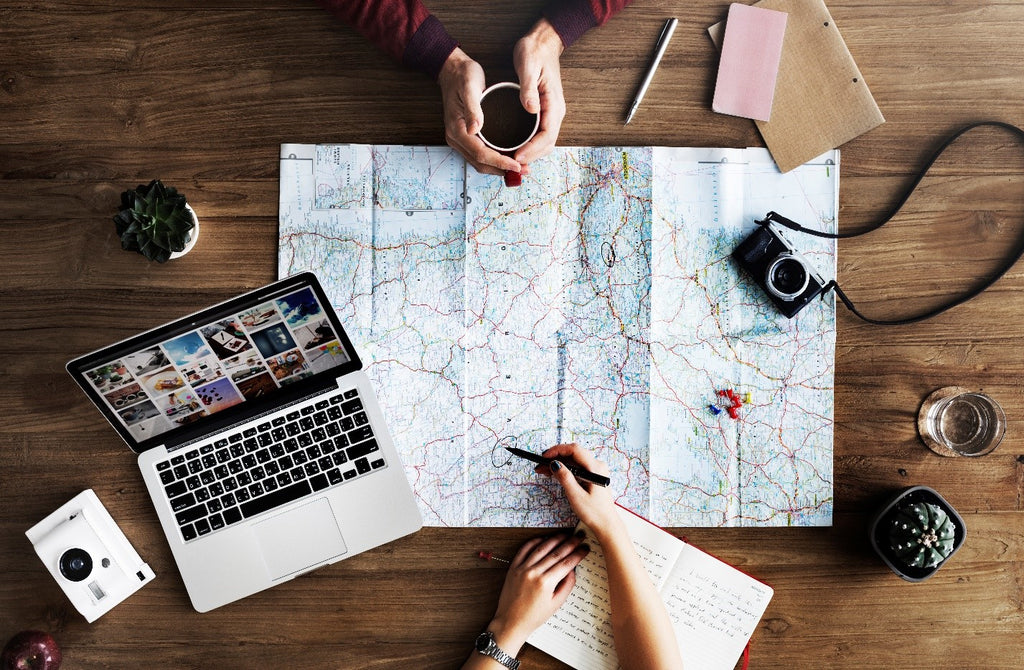 Traveling is probably on your list of to-dos for 2018. However, you may not be able to shell out thousands of dollars on one trip. As you know, flights can be costly and that's not including having to pay for a place to stay. There's affordable options out there that will help keep the costs down and let you enjoy more of your destination. Here are 5 travel hacks to help you save money on your next adventure.
1. Look Beyond a Hotel
A popular option aside from booking a hotel is looking into a service that gives various lodging option. With these services you can rent an apartment for your desired stay. Many of these are fully furnished and give a more "at home" vibe. If you are looking for something smaller and just a place to lay your head at night, Hostels are a great choice.  These spaces are a great way to stretch your money throughout your trip.
2. Travel light
When packing for your trip, you may feel compelled to take everything with you. However, packing more bags means you have to pay fees for checked luggage. Take only the necessities. It's easier to mix and match your wardrobe rather than to pack an outfit for every single day. Keep it simple! As for your luggage, make sure it's sturdy and can fit into a compact space. When you carry light, you'll thank yourself when it's time for you to pack up and head home.
3. Avoid Expensive Restaurants
It's tempting to eat out while you're away, but the expenses can add up when you're eating 3 or more times a day. It's key to avoid expensive restaurants. Instead, look to see if your location has street food available. Plus, there are local stores where you can purchase instant food that can easily be warmed up in a microwave. For those that have access to a kitchen, you can cook for yourself. Also, if you know you'll be out for the day sightseeing, it's always cheaper to pack a snack. They easily slide into your bag of choice without taking up any space.
4. Public Transportation
 Getting around from one place to another can be pricey, especially when you're not familiar with the area. To save where you can, try public transportation to get from place to place. If you are staying in a busy city, there are plenty of buses and trains. Many of these areas have bus tours that will take you around the area and you can get on and off as you wish.
5. Treasure experiences over material things
Memories and experiences are priceless. Take time to enjoy the moment by taking pictures of your surroundings so that you can look back and enjoy them later. If you plan to gift your family and friends any souvenirs, two inexpensive options are postcards and keychains. A personal touch is giving them a photo that you took yourself. That costs you nothing but having it printed, plus you can do that in bulk.
Traveling is something that everyone should put on whatever bucket list they have. The trust being smart with your money. Don't break the bank when travelling. Look into the best times of year to go to your destination. Also think of group trips that help to cut the costs as well. By following these tips, you will be happier and financially secure with your travel decisions!
Check out our Selfietats Blog
Share this