The January Shine List
By Alice Chong
0 comments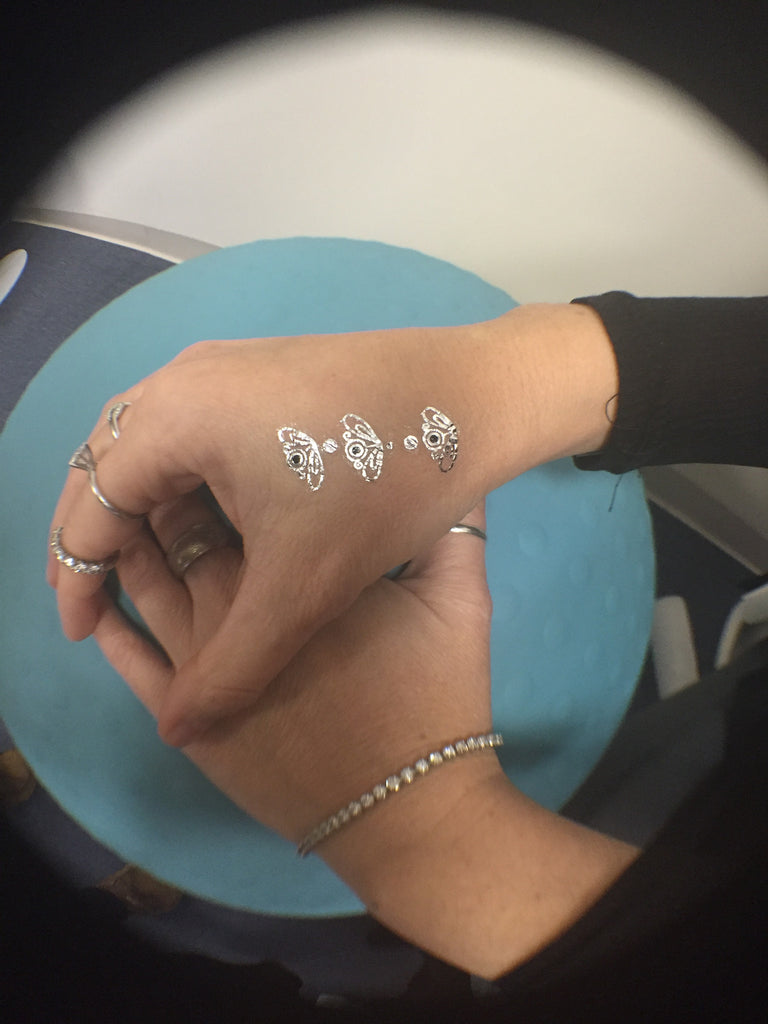 The Shine Team here at #selfieTATS loves metallic tattoos as much as you do! 
Below are our favorite #selfieTATS metallic tattoos that our Shine Consultants enjoy working into their everyday wardrobe. 
Chawaine rocks her #selfieTAT from the Beach Babe Collection with other accessories to make her outfit really stand out. 
"Mixing the blue and gold accents in my #selfieTAT with my gold accessories literally gives me life! I always receive compliments when I wear them this way." - Chawaine 
Jennifer loves wearing her #selfieTAT from the Namaste Collection on her hand so that when she's in a hurry, she'll always have an accessory to add to her outfit. 
"I usually wear my #selfieTAT on my hand because I am not a big fan of bracelets and bangles, so it definitely adds shine to my dark wardrobe!" - Jenn
Although our collections are already unique, Roni finds joy in mixing and matching pieces from the Goddess and Namaste collections to achieve a distinctive look that sets her apart from everyone else. 
"For a unique look, I always like to mix and match. I enjoy cutting out pieces from different collections to show off my work of art!" - Roni 
Share this