A Fashionista's Guide to... Fall Boot Trends!
By Chawaine Reid
0 comments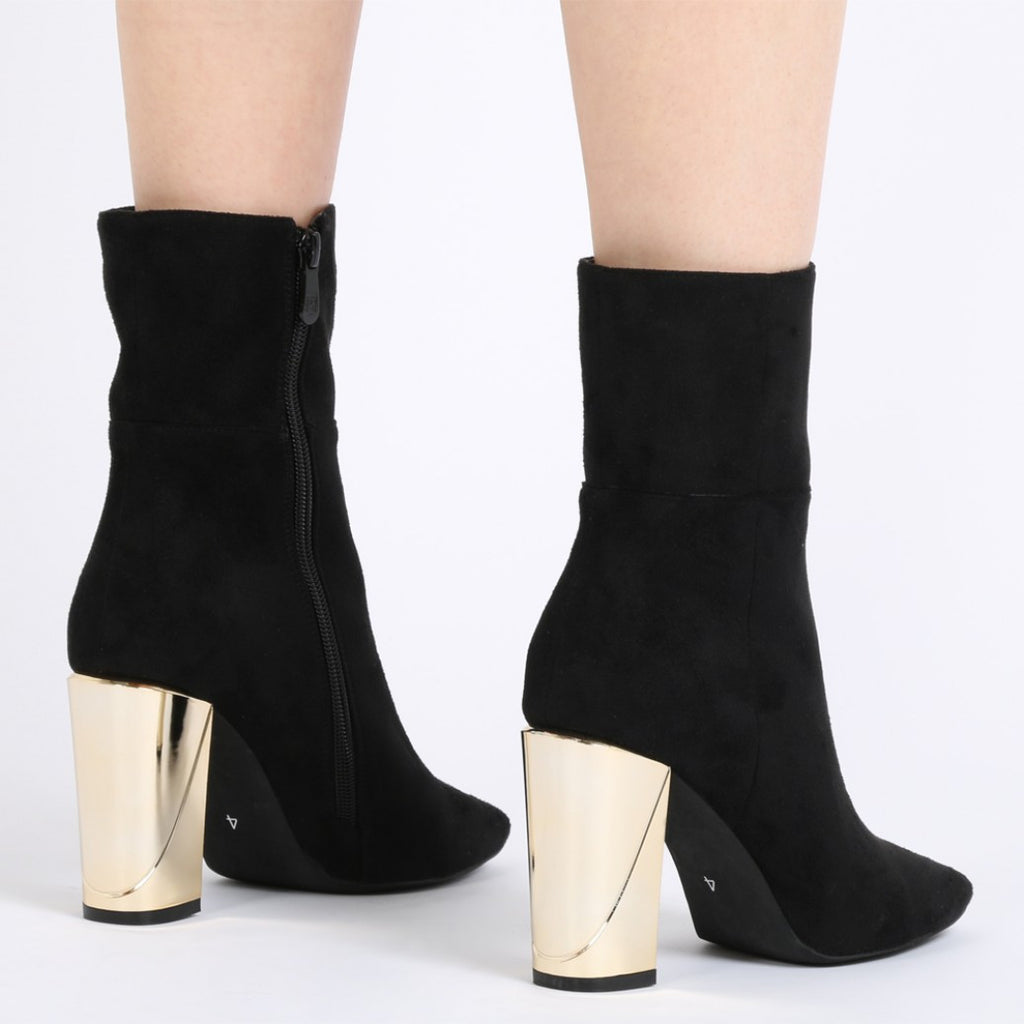 Our favorite part about fall is the BOOTS! This years' trends are filled with texture, style, and unique pieces to make the perfect accessory for any outfit. Boots are so versatile, they can be worn with dresses, skirts, pants and tights. Check out our favorites below:
Ankle Booties
WINNIE PERSPEX HEEL SEAM DETAIL BOOTS IN BLACK from Public Desire  showcases the perspex heel with a suede boot. The mix of textures will take your outfit from casual to glamorous in seconds! Pair with a pair of your favorite jeans and black blouse. 
Shona Gold/Purple Floral Print Ankle Boot by Ego Official brings your favorite part of spring and summer to the chilly fall nights. Pair with your favorite denim, black, and white pieces to let your statement boot shine. 
CRISP AIR TAUPE SUEDE ANKLE BOOTIES from Lulu's are a simple, classic, everyday boot. This western style bootie sits on 2.5 inches which ensures comfort and style! 
Long Boots
TENNESSEE CHESTNUT SUEDE HIGH HEEL BOOTS from Lulu's  are fitted right below the knee and would be the perfect addition to any outfit. These chic boots have a block heel that could provide comfort through out the day.
Rivea Cut Out Heel, Open Toe Thigh High Boots In Khaki Knit from Ego Official reflects one of this fall's biggest trends! The boot is skin-tight and adds an extra layer of skin to wear with your favorite dress or oversized t-shirt. 
NAIYA COLOUR BLOCK HEEL LONG BOOTS IN BLACK FAUX SUEDE BLUE HEEL by Public Desire features a special pop of color for a beautiful suede boot. These boots can be dressed up or down, perhaps with your favorite leggings and slouchy sweater or your winter LBD. 
Fall is here! If you have any questions on where to find these styles, please comment below! 
Share this