Our End of Summer Style Crush
By Chawaine Reid
0 comments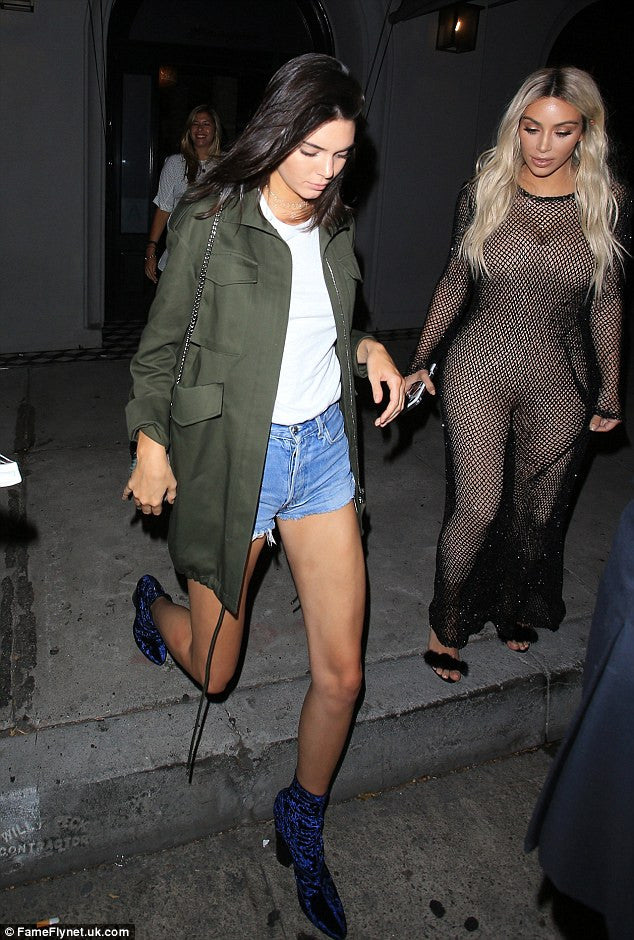 We are obsessed with Kendall's effortless style! This simplistic outfit is perfect for the cooler summer nights. She adds a pop of color to her neutral colors with a bright blue velvet bootie. 
Check out cool alternatives to make this style your own:
ASOS ROCCO Pointed Velvet Sock Boot - These boots are a nice affordable alternative to Kendall's textured booties. The color is perfect for the beginning of Fall and can be mixed and matched with different outfits. 
Dark Green Parka with Hood - This dark green parka is light, airy, and complements any outfit. The parka also features a zip up front and pockets for convenience.
BDG Tom Girl Low-Rise Denim Short- These shorts' relaxed, distressed look makes it easy to wear down, or dress up with a cool pair of heels. 
Pair this look with #SelfieTATS Girl Next Door Collection for a cool accessory to go along with your laid-back look. 
Do you have a celebrity style crush? Comment below and we'll help you find the look!
Share this