Be Inspired by Amazing Temporary Tattoos
By Alice Chong
0 comments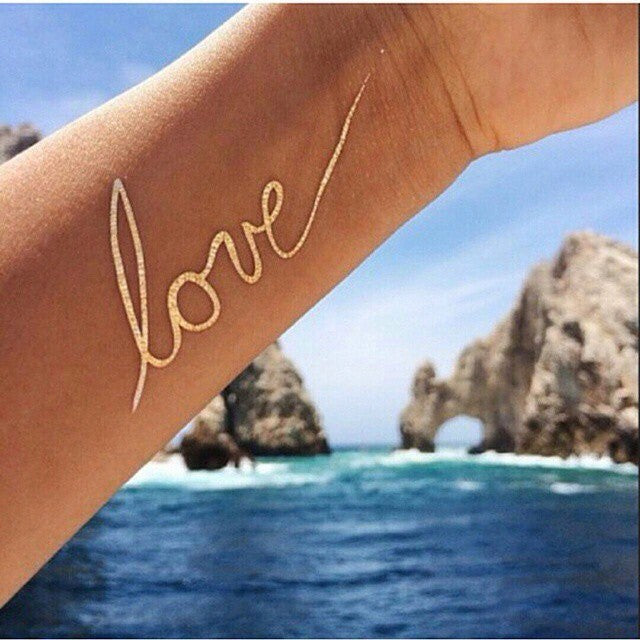 Unleash Your Creativity: Amazing Temporary Tattoos
Who's ready for Summer vacation? There are so many amazing temporary tattoos to choose from. You can also get the designs and patterns customized in the way you like. The possibilities are endless. The best tattoos are the ones that have a realistic undertone. One example would be those with metallic accents as they resemble real jewelry. The designs work beautifully with both Spring and Summer outfits. Inspire your friends this season with tattoos that everybody will fall in love with. Jewelry inspired tattoos are an accessory that will make you stand out among the crowd.
Types of Jewelry Inspired Tattoos
Temporary jewelry ranges from necklaces, bracelets, and rings. Necklace tattoos can fit perfectly around the neck which gives the illusion of a real design. You can also apply golden shades of makeup to complete the look. The necklace is statement piece, and your friends will notice instantly. There are also designs that extends from your chest down your shoulder blades.
Temporary wrist tattoos are a great option because it's not as obvious. Wrist patterns can be subtle with just a phrase or a small pattern. A more intricate design is one that wraps all the way around. The style can range from feathered, floral, and lined patterns. It's best to choose a simplistic design that gives your tattoo a clean finish. For a more complex style, stack your tattoos. 
In recent years, the growing trend of finger printed designs have been prevalent among couples. As rings are a big indication of the status of a relationship, people get their favorite imagery on their ring fingers. However, it's not only couples that get their fingers printed. Many teenagers and young adults prefer to temporarily tattoo their finger. It's quick and easy to apply and you can easily switch it up whenever you want. 
How to Find the Right Temporary Tattoo
You are probably wondering, how can you find an amazing temporary tattoo? You can find the collection online or you may find them at a shop. Before purchasing your first collection, make sure you have a clear idea of the style you are aiming for. If you are trying for the chic and edgy look, you should aim for stores that sell a similar fashion style. You should also make sure about the quality of the sheets.
A high-quality tattoo wouldn't be sold for only a dollar. Check out the company's customer service policy and see whether they offer free shipping, any discounts, and special deals. When in doubt, read the customer's review to judge the quality of the product.
Now you're set in finding the perfect temporary tattoo! Remember, a finding the right design takes time, patience, and research. Don't limit yourself to a collection that everybody is wearing. Choose one that fits with your style. Take the moment to peruse through the variety of tattoos online and in-store. Remember to read the product description to understand the quality of the sets and to ensure you're getting the quantity you're looking for. When you apply them on your skin, everybody will definitely ask where you got yours so they can get one of their own.
Share this