Ultimate Festival Survival Guide
By Alice Chong
0 comments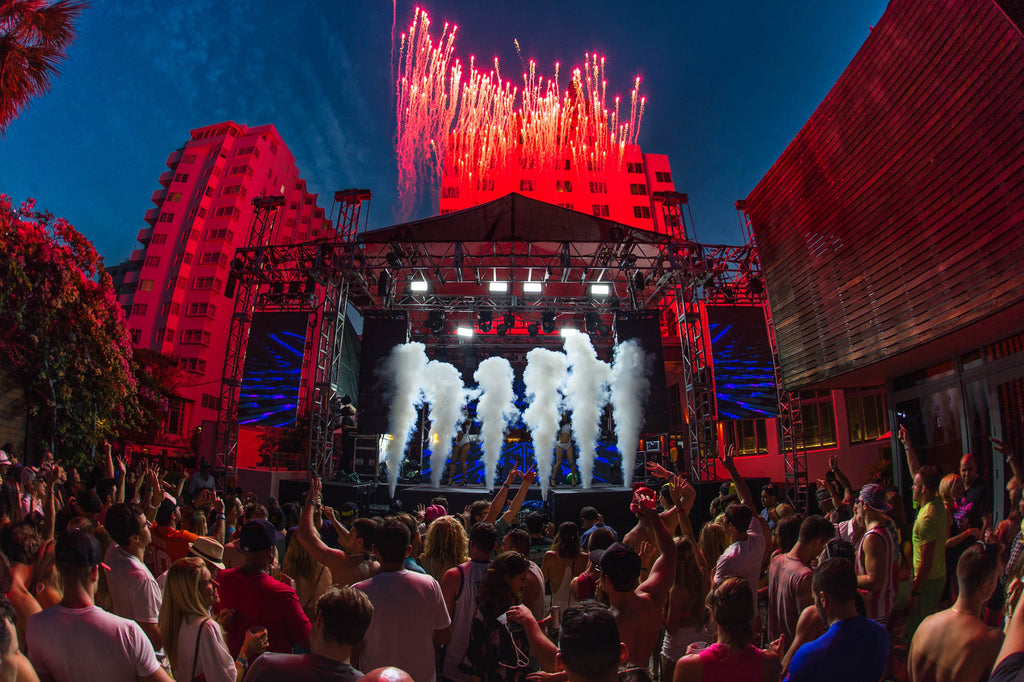 Are you pumped up for the festival season? Music festivals are in full swing this season across the east and west coast area. To help you get started, here's our ultimate survival guide.
Mini Backpacks 
      Image by Wheretoget
The fanny pack isn't the only hands-free handbag you can get your hands on. You want to have a cool festival bag that is practical, stylish, highly Instagram-able, and able to withstand a long day out in the sun. Plus, it has to carry all of your essentials too, right? Mini backpacks are super cute, but you won't feel as though your lugging any additional items. Plus, you'll still be hands-free and have more space than you would with a fanny pack. 
Rain Gear
            Image by Raverrafting
Little did you know that there may be unforeseen forecast during a festival. There may be a higher chance of humidity and rain. Bring your rain gear with you. Now, you don't have to break out the rain boots, but a poncho is a must. You can find them in-store and online, plus there's plenty with patterns. A chic style is a clear plastic one so that you can still show off your outfit. When not in use, fold and tuck away in your bag. 
Face Mask
      Image by Beach Veg 
If you are going to Coachella, say hello to the desert, and make sure you pack a face mask. Face masks do a great job at shielding dust particles that can cause irritation to your lungs and throat. Not only do they provide protection, but they also make a stylish addition to your outfits. They come in variety of patterns and colors. 
Water
Hydration, hydration, hydration! With all the moving around, especially with the high humidity, you will need to have water on hand.  Most festivals allow you to bring a bottle with you.  Between the sun and the heat, be sure to take small and drink up to avoid dehydration. The last thing you want to do is pass out from the heat, so make sure you keep your cool.
UV Sunglasses
Most likely, the sun is going to be in your face all day. With the glare, the last thing you want to do is miss out on your favorite artists. To prevent this, make sure your sunglasses are polarized. Yes, break out those stunner shades. Not only do they neutralize glare but also block harmful UV light. If your eyes are sensitive to the light, you should bring an extra pair of diffraction glasses for any night shows. 
Beach Blankets
At a festival event, most likely you would want to sit and relax on the grass that is outside of the stage. By this point, the ground has been trampled on by thousands of shoes. Plus, there will be dust everywhere. Bring a blanket or a beach towel to cover your resting area. It's better then sitting on the ground and dirtying up your clothes. You will thank yourself later. Make sure whatever you're sitting on is light enough to fold up and put away when not in use.
Planning a weekend at a festival may sound tedious, but it's better to be prepared for any mishaps. Festivals are not only about practical essentials you should take but also its about how you express yourself with friends. While you cannot bring it all the fun such as glow sticks, you can still have a ball with your friends plus you'll have all your essentials. 
Want to take your outfit to the next level during festival season? Selfietats has 9 collections of tattoos, perfect for any occasion, ranging from Jet Setter to Beach Babe. Enhance your look with these stylish tattoos wherever you go!
Share this