Dance the Night Away with Bachelorette Party Tattoos
By Alice Chong
0 comments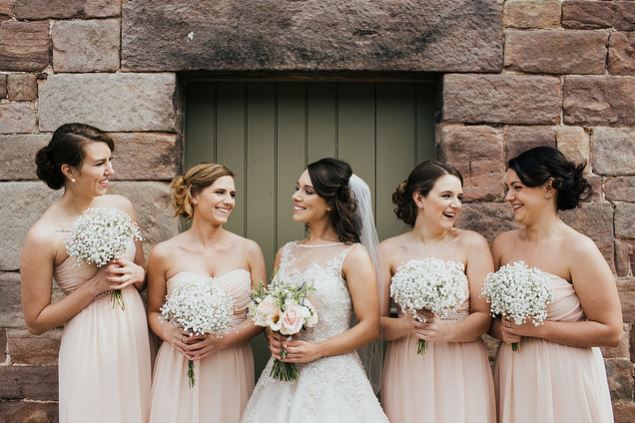 You're planning a bachelorette party, but you're probably wondering, how can you and your gal pals instantly get in sync without breaking the bank? We have the perfect solution with our designs that will turn into the ultimate bachelorette party tattoos. Temporary metallic tattoos have been a raving trend in the fashion industry. They are worn in parties, concerts, and on the beach. The tattoos are popular for its resemblance to real jewelry. When getting ready for the night out of a lifetime, these styles are sure to impress and stay on the whole time.
The Perfect Bridesmaid Gift 
                                                  Girl Next Door Collection by Selfietats
One of the greatest parts of getting married for any bride without a doubt is the bachelorette party! Before then, you may be putting together a box of goodies for your bridal party. Consider giving each bridesmaid a collection of temporary metallic tattoos. The gift is the perfect accessory that can not only be worn for the bachelorette party, but on the big day well.  The golden designs are subtle enough to pair with any color scheme.  A sparkled dress with a translucent make up will complement the look perfectly.
You can get the designs customized to fit the theme of the party. They can also include any quotes or phrase to personalize the design even more.  The best part is that they glimmer right on the skin. When heading out to your party, make the night last with these amazing high-quality gold bachelorette temporary tattoos. The long-lasting effects will exceed your expectations.
How to Style
Ideal placement of the tattoos would be on your arms, neck, or ankles. They are super easy to apply to the skin. First, cut out your favorite Selfietats design from the sheets. You then peel off the plastic cover and stick it on your skin. Press a soaked sponge on the designs for 30 seconds, then slide off the paper and let it air dry for 10 minutes. After applying, the tattoo should feel smooth throughout.  
They last for a few days so you don't have to worry about it being erased or wrinkle in a few hours. If you're in a bachelorette party that has a lot of glitz and glam, these tattoos are definitely the perfect match. The brides will love the creativity that incorporates the gorgeous styles of metallic jewelry without the bulk.
Add some make up glitter to make the symbols pop. Not only are the tattoos look great at bachelorette parties, but they can also be worn at a festival or at a beach. The bridesmaids will love the prints and look the part! Regardless of what you wear, your tattoos are sure to stand out. Dance the night away by wearing these dazzling accessories.
Share this