Metallic Jewelry Styled Tattoos for Chic Fashionistas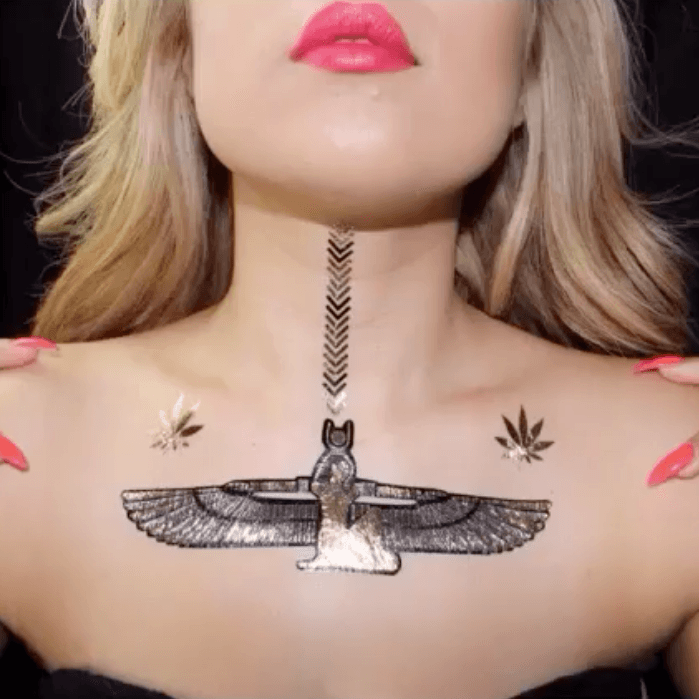 Go Forth and Be Fabulous: with Metallic Jewelry Styled Tattoos
Be a part of the latest fashion trend! Selfietats metallic jewelry tattoos complement any outfit as a subtle, temporary accessory. Everyone is raving about it! Selfietats provides high quality tattoos with bold, detailed designs that instantly enhances a look. Best of all, these tattoos are customizable. Selfietats' impeccable collection has a plenty of tattoos to choose from. When you receive the tattoo collection set, invite friends over to a dazzling temporary tattoo party! Everyone will love to add a metallic jewelry tattoos for a day or a few.
Order your very own metallic jewelry styled tattoo on our website. With Selfietats, you will be able to choose from a selection of nine collections ranging from Beach Babe and Chic to Fierce, Flower Child, and Girl Next Door. The uniquely designed cardboard mailer ensures your tattoos will not be damaged during delivery. The package also includes step-by-step instructions on how to apply and remove the tattoos. All tattoos are protected with a plastic film.
Applying and Removing Your Tattoo
Selfietats believes in high quality temporary tattoos that are easily applied on your skin. To start grab a pair of scissors and a wet cloth or sponge. Cut out that metallic jewelry styled tattoos you want and test on the area that you want to place them. After you've decided where you want to put it, take off the plastic cover and stick on the skin. Take the wet cloth or sponge and apply even pressure on the entire tattoo for 30 seconds. Slide the paper off and voila, your tattoo has been applied. Take about 10 minutes to let it dry completely.
Removal is just as easy as the application. Some will fade away on their own, but you may want to do it yourself. All you'll need is oil whether it is baby oil, olive oil, or coconut oil. Simply soak your skin in the oil for one minute and gently scrub. Repeat if necessary. Once the tattoo is removed, apply your favorite lotion to moisturize and soothe the area. 
These amazing designs lasts up to 5 days and you'll be able to take plenty of pictures. Take a selfie with you the metallic jewelry styled tattoos and share them on Intagram, Facebook, or Twitter. Be sure to tag us with the hashtag Selfietats. We'd love to see them!
Share this